Crème de la Crème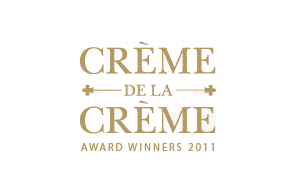 It was announced on 18 January 2011 that the interloopmailer had been awarded a Crème de la Crème Business Award for Outstanding Direct Mail Invention.
Simon Burgess, Chairman of the Judges said:
"GSD® have demonstrated that they deliver quality design solutions with flair. Their passion for the projects they undertake shines through as does their high level of creativity typified by the creation of the interloopmailer® which has been used by many of the world's leading brands to help them stand out from the crowd. With a strong and diverse client base GSD® is well positioned to continue its innovative marketing and communication work and to continue to delight those exposed to it."
Previous winners of this prestigious award include:
Sir Richard Branson, Virgin
JBW Group
Christian Nellemann,XLN Telecom
Luminus Group.